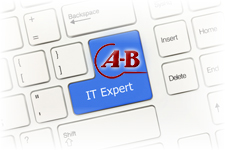 A-B Computer Solutions, Inc. Services
Mission-critical IT support services
Customized hardware maintenance contract consolidations
LMP/SAP implementation, training, and help desk support
Network design, integration, and relocation
Dedicated site personnel for each contract location
Server and desktop virtualization services
A-B employees, technical representatives and senior technical managers have extensive experience in the product lines they support. On average, A-B personnel have an excess of 30 years of industry experience specific to the contract requirements.
A-B personnel carry industry certifications from:
Cisco
Dell Partner Direct
EMC2
HP
Hewlett Packard Enterprise
Microsoft Certified Partner
Sun/Oracle
VMware
Past performance information, customer references and testimonials will be provided upon request.